Did you know you can make Zucchini Brownies using boxed mix? Well you can – should you? Maybe! Lets talk about it!
Anyone growing zucchini has thought to themselves – can I add zucchini to that? Over the weekend, I really wanted some brownies and grabbed a box of mix from the store. I then saw the few zucchini left sitting on the counter and guilt tugged at me. I decided to make zucchini brownies, the quick way – using boxed brownie mix.
This site is a participant in the Amazon Associates program, as well as other affiliate programs. As an Amazon Associate, I earn from qualifying purchases. This post may contain some affiliate links for your convenience.
How to Make Zucchini Brownies from Mix:
Wash, cut off the ends of the zucchini and shred a medium zucchini with a grater
Prepare box mix according to the directions – we chose the fudgy preparation style!
Fold in the zucchini
Bake according to package directions. I did find mine took about an addition 5-7 minutes due to the added moisture from the zucchini
Result:
The result was a very fudgy, moist (yes I said it) brownie. What do I love about a brownie? The crispy top and edges…which were missing. The zucchini adds a ton of moisture. They were a hit with the kids and husband. I really liked them too. Here is why I will make them again – the toddler really gives me a hard time eating anything green. Yet, he loved participating in making these brownies. He enjoyed eating them and he knew there was zucchini in them. I'm hoping that deep down, the next time I serve it for dinner – he'll at least consider taking a bite willingly?
While it was a tasty treat, and none went to waste – I won't be making it again when I'm specifically craving a crunchy brownie. But it was a quick and easy way to use up a zucchini and a very yummy treat. I will definitely make them again next year when the zucchinis are in abundance!
What's Next?
Love zucchini? Check out my Sourdough Zucchini Recipe!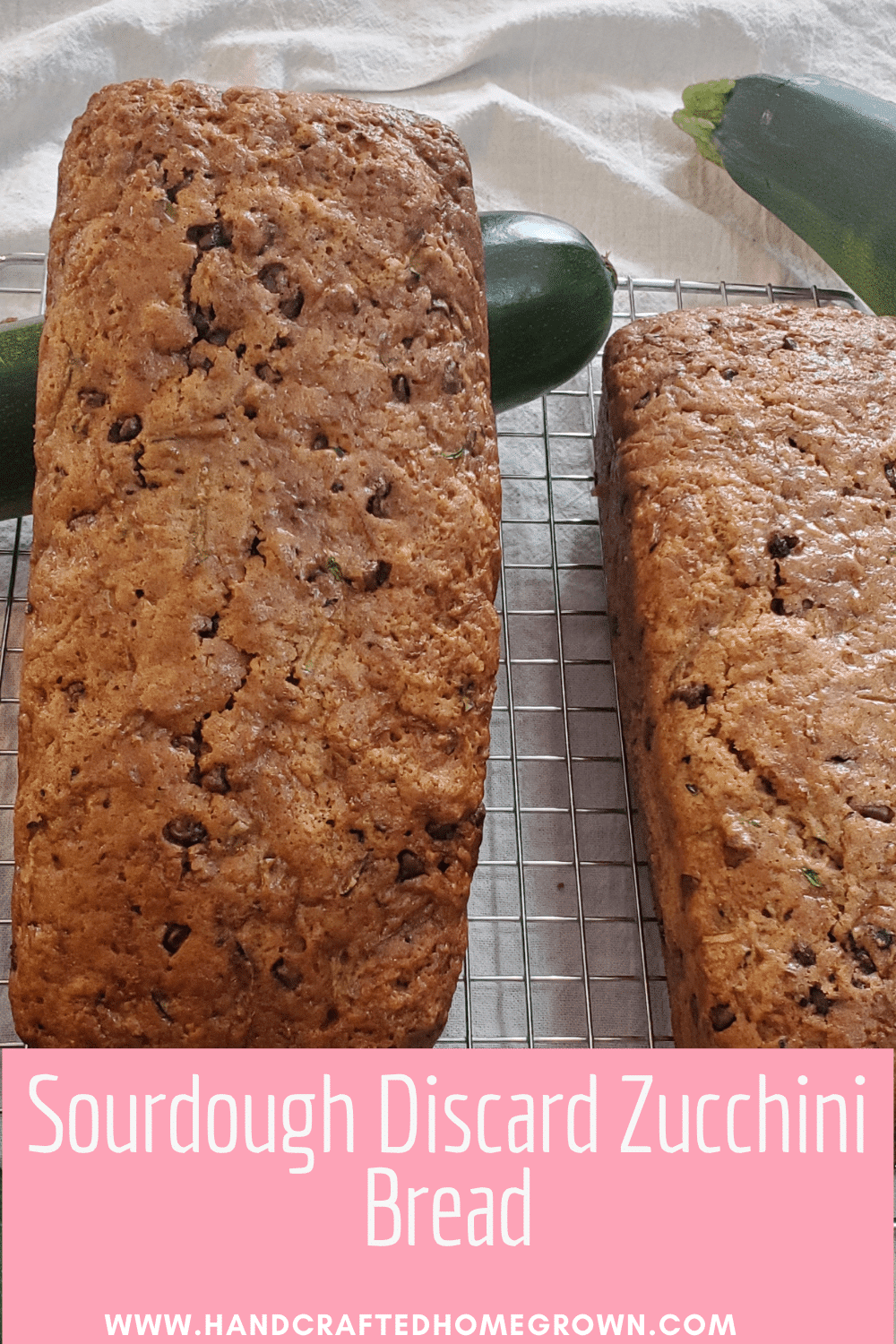 Sourdough Zucchini Bread – Recipe
This delicious Sourdough Zucchini Bread recipe incorporated two ingredients I have an abundance of, zucchini and sourdough discard. Not overly sweet, but sweet enough to satisfy my toddlers and husband. This was devoured in just 2 days! This post contains some affiliate links for your convenience (which means if you make a purchase after clicking …
Read More

about
Also would love for you to follow me on Facebook or comment below. What are your favorite zucchini recipes?