Free or Low Cost Christmas Tree SVGs and Project Ideas
As Christmas approaches, I've been looking for some quick, easy craft ideas to get into the holiday spirit. For my first set of Christmas crafts, I went with a Christmas Tree theme. Below are 4 Free or Low Cost Christmas Tree SVGs I found across the web and Etsy to create some fun and pretty straight forward projects. If you're looking for some Christmas Tree inspired projects or SVGs, you've come to the right place!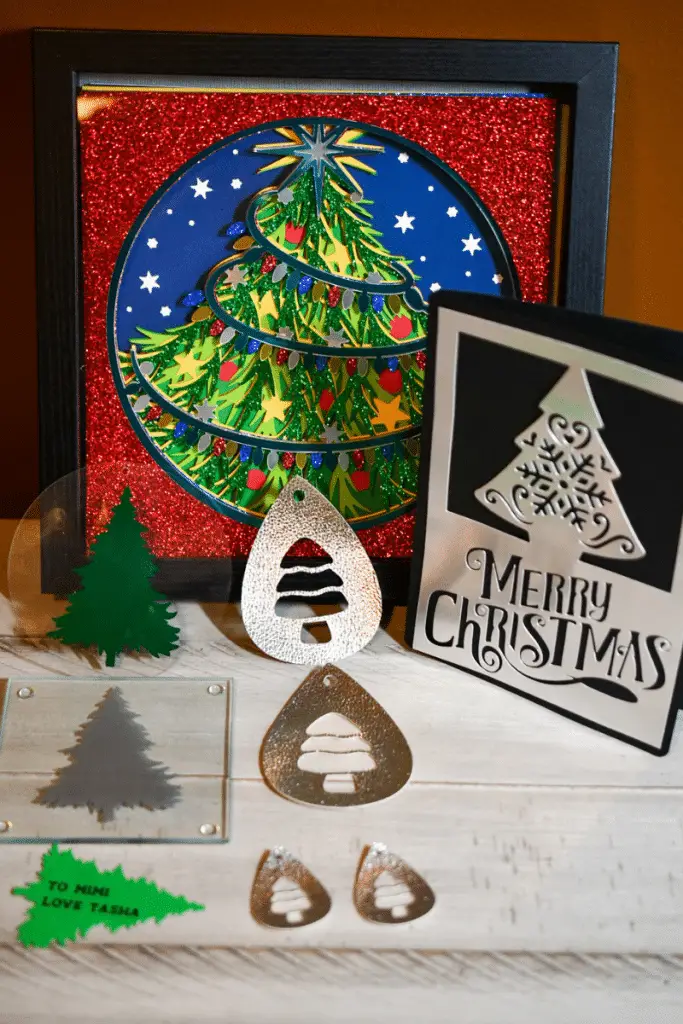 This site is a participant in the Amazon Associates program, as well as other affiliate programs. As an Amazon Associate, I earn from qualifying purchases. This post may contain some affiliate links for your convenience.
Christmas Tree Earrings from Craftables
This free SVG from shopcraftables.com makes the most adorable earrings. I made mine out of faux leather. This would be a great to wear, give as stocking stuffers or perhaps gift to daycare providers and teachers! As you can see, I failed to resize the design originally, which resulted in some very large earrings. This was a very simple project and can be done in minutes.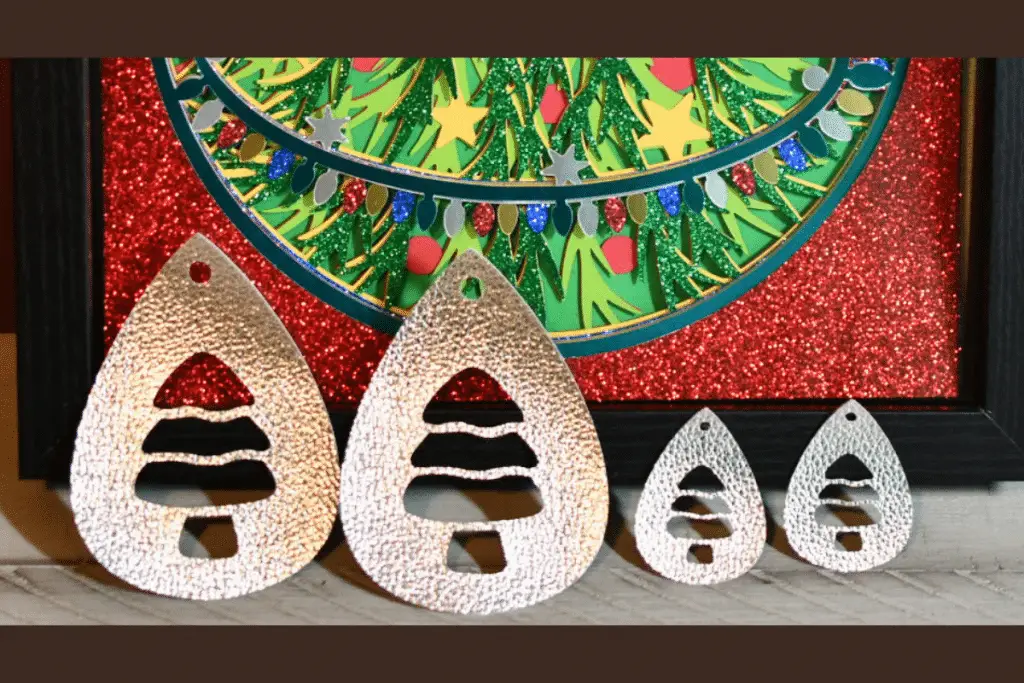 Materials Used For Christmas Tree Earrings
Simple Christmas Tree SVG from HelloSVG.com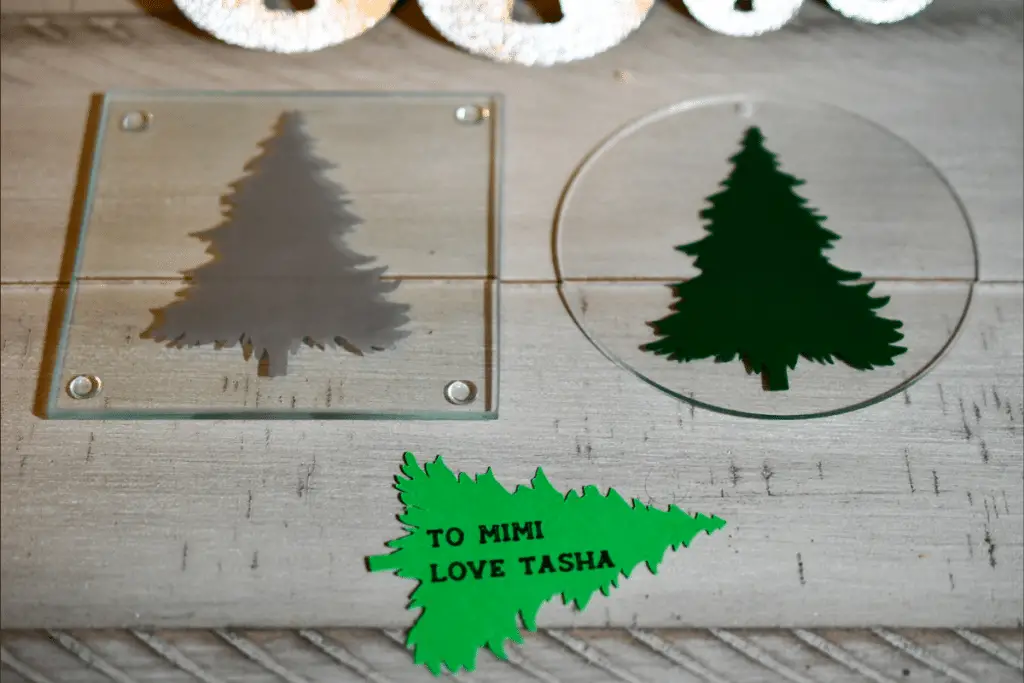 This free Christmas Tree SVG from Hello SVG has a ton of potential. I chose to make a gift tag, Ornament and glass etched coaster using this free SVG. I think both came out great! I used some scrap 65lb cardstock to make the gift tag. I also cut out one tree from permanent vinyl to create both the stencil for the coaster and to apply to the blank Christmas ornament. Supplies for these projects are linked below. For more info on how to etch glass, see my full post here.
Materials Used for Gift Tags and Etched Glass
Card from ColsCraftsByColette on Etsy
This card was very simple to make. This SVG is for the top portion only, and you need to make the size of a blank card you have or make a blank card for it to go with. I used foil poster board from Cricut to get that shiny look. It cut really nicely and I think looks really nice against the black card. To make the card, I added a rectangle in design space the height I wanted and double the width of the finished card I wanted, and added a score line down the middle. So if you want a 4 inch width card, you'd create an 8 inch wide rectangle, so when folded in half, gets you to the 4 inches.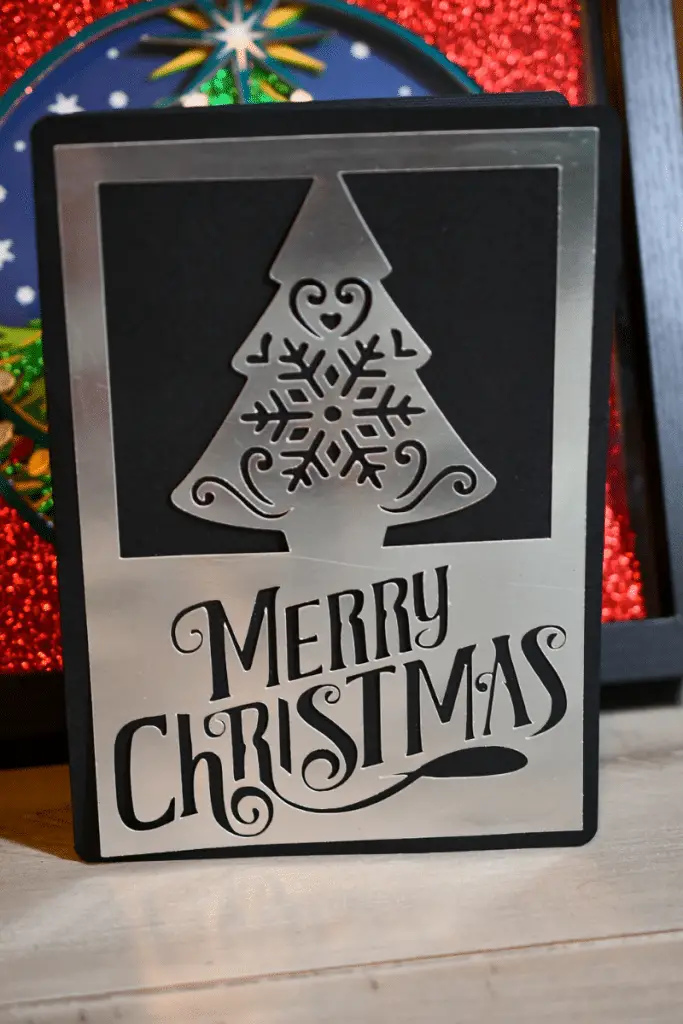 3D Christmas Tree SVG from my3dsvg on Etsy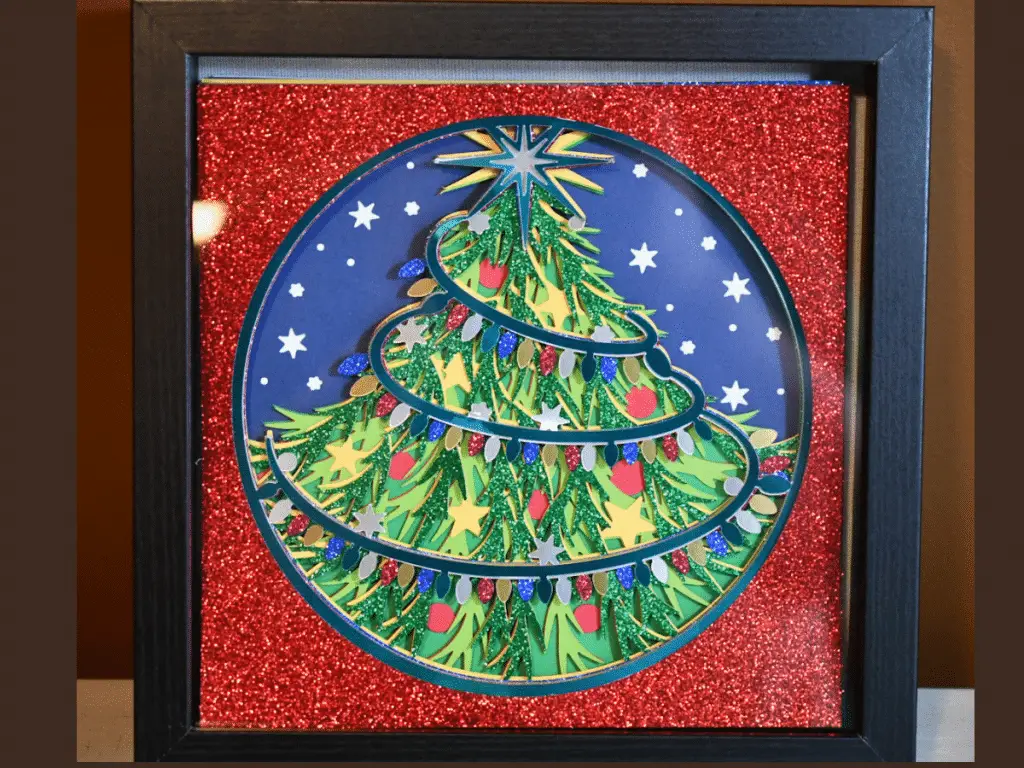 I love this SVG from my3dsvg on Etsy. It was the first design I made from her shop, and I will be a repeat customer! It was very simple to cut, and assemble. I was going to give it away as a gift, but I'm going to keep it for myself! I would say if you're cutting one of these 3D designs and one of your layers cuts poorly (I think its because the glitter card stock I used started destroying the stickiness of my mat), to not get frustrated and just immediately think you need to cut another sheet out. The further back (the layer it is, the more covered up the layer typically is. So the yellow layer in this design got really chewed up by machine (not the patterns fault), but it worked out just fine in the final design! The glitter cardstock was quite rough on my mat, and will be looking to clean my mat for the first time since I got my Cricut, so that will be interesting. Below are some of the materials I used in this project, but I also used a variety of medium weight cardstock I already had on hand! For another Shadow Box Idea, see this post I did on making a rolled paper flower shadow box!
Materials used in the Card and 3D Christmas Tree Shadow Box
Wrap Up
I hope you find some inspiration using these free or low cost SVGs to create wonderful Christmas Tree projects. If you liked this post, it would mean a lot if you would follow me on Facebook and/or Pinterest.