Free Cricut Cardstock Projects
You've got yourself a Cricut and a bunch of cardstock? What comes next? Let's talk about some free projects that you can make with your Cricut and Cardstock!
Read on below for a list of places you can find free Cricut Cardstock projects.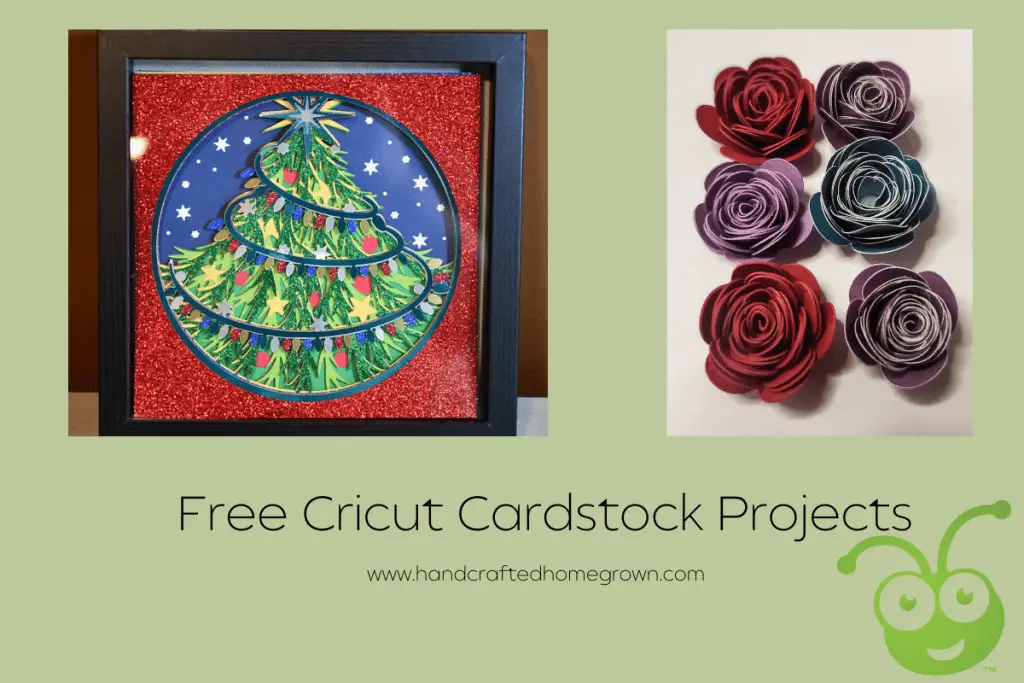 This site is a participant in the Amazon Associates program, as well as other affiliate programs. As an Amazon Associate, I earn from qualifying purchases. This post may contain some affiliate links for your convenience.
My 3D SVG
Christina Ritch is the woman behind My 3D SVG. I'm bought and completed a few of her designs, and love them. While the designs on her site are not free, you can sign up for her newsletter and she sends a free SVG/project each month. I am on her mailing list and have had a very positive experience. She sends out cute monthly SVGs that I do make sure to download each month!
She creates beautiful 3D layered cardstock projects. You can see the one I completed for Christmas here. The layers create a 3D look which makes for a unique cardstock project.
She has a lot of affordable SVG projects on her site, but you can join her newsletter and wait for that monthly free download as well. You can join the Facebook group she has for her designs here. Maybe I'll see ya there!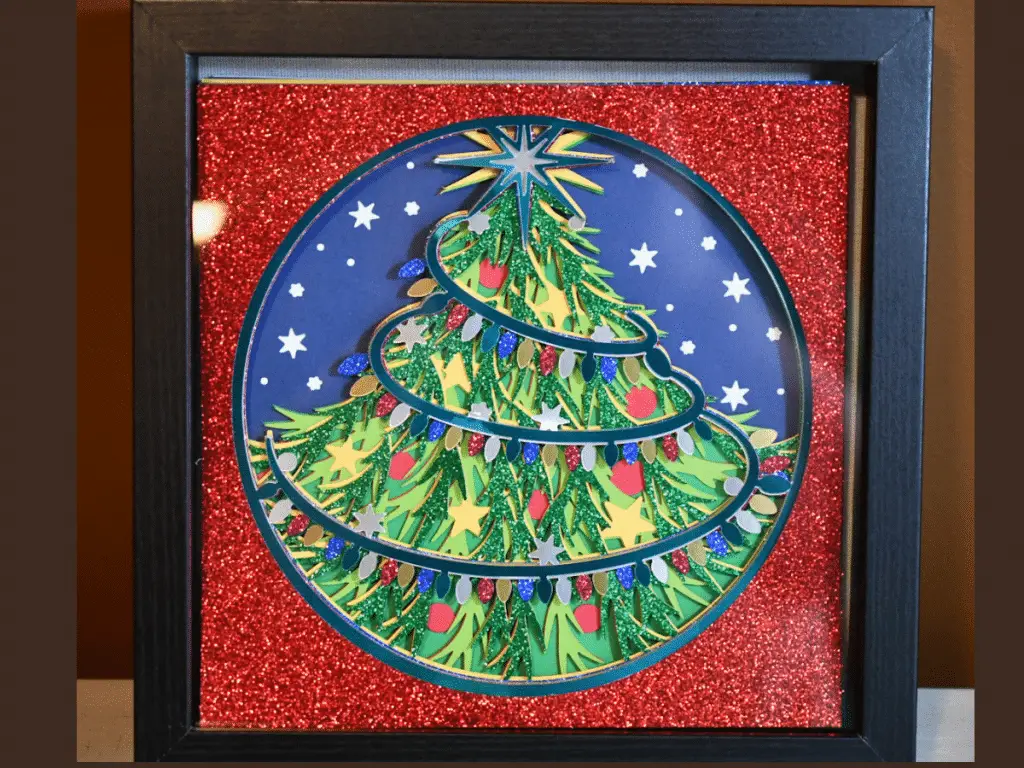 Jennifer Maker
Jennifer Maker is a huge content creator in the Cricut space. She creates weekly tutorials on her YouTube site, and along with those she creates free SVG files to go along with those projects. You will need to sign up for her newsletter to get access to the library. I'm on her newsletter list and she doesn't send a ton of junk. I do think it is worth it! Below are a few of the projects that she has created that are free cardstock projects for Cricut.
If you go here, you can see the complete list of all her free Cricut cardstock projects. She has a lot of options and usually an accompanying YouTube video if that is what works for you! https://jennifermaker.com/papercrafts/
Cricut Access – Not Quite Free – But You Might Have it?
Cricut Access isn't free, but it is something you may already subscribe to, or might consider subscribing to if you're using your Cricut enough.
Within Cricut Access there are many projects, and they add more each day. Not only do you gain access to specific SVG files with your membership, but you also gain access to projects.
If you do have Cricut Access (or even if you don't and want to see if it is something that might interest you) – go into the app and search for "cardstock projects". Once you do, tons of projects will pop up.
I do like having Cricut Access, just because I often have an idea in my head for a project, and being able to use any item within Cricut Design Space to create it helps me. I am not savvy enough to use other design programs and really don't want to spend my free time learning.
However, between the sites listed above, you may have more than enough free projects and not need Cricut Access, it's really how much you're crafting and what you like to do!
What is the best Cardstock for Cricut Projects?
Generally speaking, a solid core medium-weight cardstock is going to be the best choice for your everyday project. I go into detail on the different types of cardstock in this post: What is the Best Paper for Paper Flowers?
But overall, buying a solid core paper stock will give you the most versatility. Solid core means the color goes all the way through the paper. So when you cut the paper, the edges are the color and not white. The white core means the inside of the paper is white, and when it is cut – you can see the white edges.
My go-to cardstock is recollections medium-weight, solid-core cardstock. You can find it here on Amazon. They sell it in different sizes as well as many colors. You can also find it at Michaels. I like this cardstock because it works well for cards, but also because it is solid core it works great for paper flowers and many other decorative projects. You can also buy it in 12×12 which is great because it is the same size as my Cricut mats!
Wrap Up
If you liked this post, it would mean a lot if you would follow me on Facebook, Pinterest, or Instagram. If you use #handcraftedhomegrown on Instagram, I'll be watching! 🙂
It would really help me if you pinned this post on Pinterest! Thank you!